Who we are
LAW INNOVATORS
KLG Barristers and Solicitors houses a team of proficient lawyers experienced in diverse law fields. Guided by our ethical code, our specialists focus solely on their respective law domains. We aim for transparent, cooperative relationships with clients, centralizing them in all decisions. We are steadfast in our commitment to fulfilling client needs with thoroughness and skill.

We understand that every case we encounter is unique and that every client brings their own set of legal challenges and requirements. Our approach to legal practice in Ontario is built upon this understanding, which prompts us to establish strong rapport with each client. By actively listening to their concerns, we are able to discern their primary objectives and then formulate a tailored legal strategy to achieve those. Our extensive experience, gained over many years, allows us to effectively advocate for our clients' interests with skill, understanding, and sensitivity.
Our principal lawyers
From the hallways of middle school, CJ and Silvia's shared passion for law emerged, guiding them through law school and into their own practices. Their enduring bond led to the creation of KLG—a testament to their combined vision and dedication. At KLG, we're more than just lawyers; we're your trusted advocates, with a client-first approach at our core.
CJ Khanlarbig
CJ specializes in family law, adeptly navigating clients through their most vulnerable moments with proficiency and compassion. While her primary aim is to negotiate amicably, she stands ready to fiercely advocate in court when necessary, with experience spanning uncontested and contested divorces, high asset complexities, child and spousal support, and international child abduction cases under the Hague Convention.

CJ has made her mark before the Ontario Court of Justice, Superior Court of Justice, and the Court of Appeal for Ontario, and is an esteemed member of both the Ontario Bar Association and the York Region Law Association.

Phone: (416) 223-3999 ext. 104
Email: CJ@klgtoronto.com
Silvia Kissova
Silvia is a seasoned criminal law advocate, renowned for her unwavering dedication to securing optimal outcomes for her clients. With a reputation for exceptional client care and a compassionate understanding of individual circumstances, she ensures every query is addressed promptly. Her robust defence record encompasses high-stakes cases, from murder and assault to intricate drug offences, often attaining non-custodial sentences in scenarios traditionally warranting incarceration.

Silvia is a familiar presence in courts across Ontario, including regions like Toronto, Oshawa, and Brampton, and holds distinguished membership in the Criminal Lawyers Association.

Phone: (416) 223-3999 ext. 105
Email: silvia@klgtoronto.com
Our Values
Our guiding principles are founded upon integrity, compassion, and excellence. We believe that our clients deserve nothing less than the highest standard of representation, rooted in professionalism and understanding. Our commitment to integrity demands unflinching honesty and transparency in all our interactions, while our value of compassion is reflected in our empathetic and supportive approach to handling sensitive family and criminal law matters.
INTEGRITY
Integrity is the cornerstone of our practice, driving us to consistently uphold honesty, transparency, and ethical standards in our pursuit of justice for our clients.
Collaboration
Collaboration forms a very important pillar of our work, fostering an environment where our clients, lawyers, and staff can achieve the most favorable outcomes.
Client Focus
Our client focus is paramount, driving us to consistently place the needs and objectives of our clients at the heart of our legal practice.
Service
Our approach to service is characterized by diligence and dedication, delivering comprehensive and personalized legal support to our clients.
INTELLECTUAL RIGOR
Intellectual rigor is embedded in our practice, as we apply meticulous legal analysis, creative problem-solving, and a deep understanding of law to each case.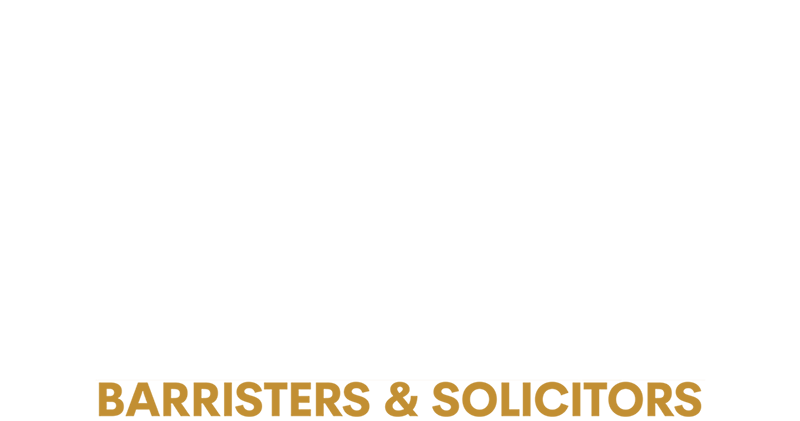 KLG Barristers & Solicitors operates an environment wherein attorneys and paralegals collaborate in an associative manner as opposed to a partnership, enhancing the efficacy of our legal services.
Information
Practice Areas
Subscribe here
Subscribe to our newsletter for the latest news and updates.